Kuhnke International's VSAT coverage is offered on three different satellites in the C and Ku bands. Our service region stretches from Ireland to the Philippines. From the teleport in western Europe we are well positioned to cover a significant percentage of the world's population.
Brief overview of C-band and Ku-band:
Ku-band:

Highly flexible service using

1.0 to 1.8 meter dishes.
The Ku-band spectrum is well suited for "flyaway" type transportable satellite antennas and shared bandwidth TDMA services. The Ku-band operates in regional "spot beams" which cover specific geographic regions of a hemisphere, such as Iran/Afghanistan/Pakistan. Ku-band satellite terminals can be as small as 32 kilograms, with many possibilities including units compliant with airline checked baggage limits, vehicle roof mountable and complete systems which will fit easily in a small helicopter or Toyota 4x4. Kuhnke builds and maintains a full range of tactical transportable Ku-band systems.



C-band:

Fixed site, business class

using 2.4 to 3.8 meter dishes.
Our C-band offerings are focused on SCPC (single channel per carrier) business class service. SCPC terminals provide dedicated capacity 24x7x365 and are well suited for head office, military base, embassy and telecom carrier purposes. The C-band is also more resistant to signal fade from rain and snow storms. C-Band services are typically provided on a large fixed dish which is mounted permanently (or semi-permanently) in one location. For organizations that require a large amount of dedicated downstream and upstream capacity, C-band can be more economical on a monthly recurring cost basis than the Ku-band.
---
For C-band fixed site terminals we offer business class SCPC service covering all of Europe and Asia. This capacity is
offered in increments from 64 kbps to 10 Mbps or greater depending on customer requirements. C-band SCPC connections
are downlinked through the western Europe teleport with direct connections to tier-1 ISPs in Germany and France.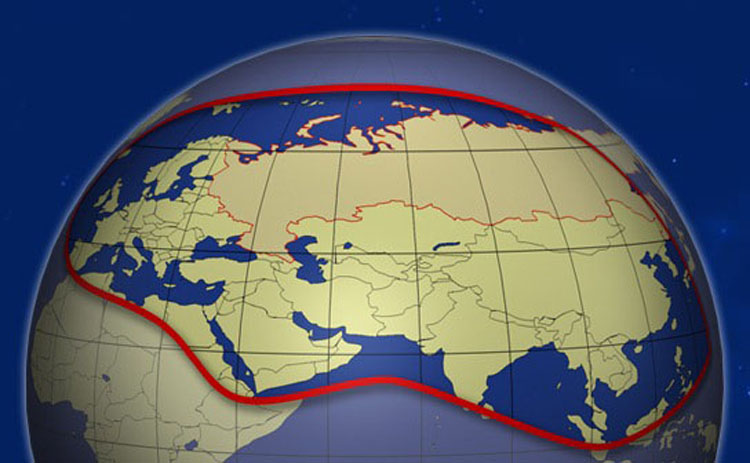 ---
For Ku-band terminals in Afghanistan, Pakistan and other regions of central Asia, we utilize a spot beam focused directly
on Afghanistan. This satellite bandwidth capacity is connected through the European teleport facility. Ku-band central
Asia service is available with dishes as small as 1 meter in size and is available for SCPC or TDMA links. Capacity is
available in increments from 64 kbps to 6 Mbps+ and can be utilized anywhere in the satellite's regional spot beam.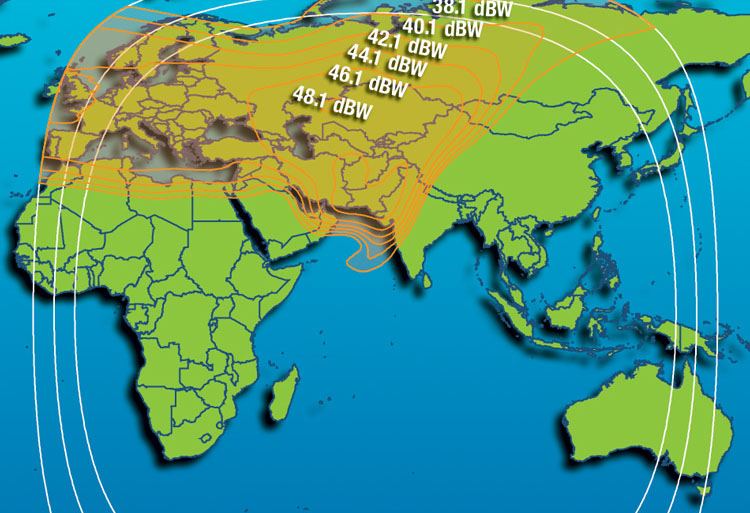 ---
For Ku-band terminals in Iraq and the surrounding region, we offer service on Telstar T12 with a direct link to the United
States east coast. This satellite's unique position at 15 degrees west longitude allows single hop connections between
Iraq and the United States. This results in significantly lower latency than the service offerings of some of our competitors,
and overall better performance for web based applications. Ku-band capacity is also available for flyaway dishes or fixed site terminals
in South America, including all of Colombia, Venezuela, Ecuador, Peru and Bolivia.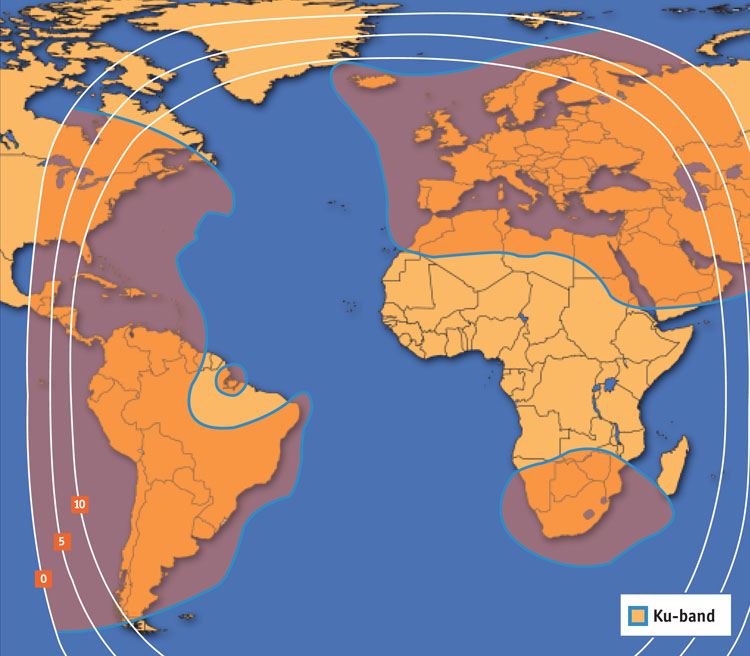 ---